Catholic Education
A faithful Catholic education can prepare students not only for a career, but for life. To get a taste of the value of a faithful Catholic education, high school students are encouraged to look at summer programs at the colleges recommended in The Newman Guide to Choosing a Catholic College.
These programs are a great opportunity for high school students to strengthen their academic and extracurricular skills, grow in their spiritual lives, get a head-start on college visits, learn from distinguished professors, make lifelong friends, and experience what faithful Catholic education is all about.
Duke Youth Programs' Summer Online Program offers two sessions of classes for middle and high school students. Our richly diverse participants will spend their days crafting fiction and nonfiction, writing and performing poems, cracking and creating codes, exploring trailblazing research, debating ethical dilemmas, and enjoying virtual tours of Duke's world class labs and other popular sites on Duke's campus. Session I will meet during the weeks of June 15 – June 26 and Session II will meet during the weeks of July 13 – July 24.
Classes will meet synchronous from 10:00 am-12:00 pm and asynchronous from 1:00 pm-3:00 pm.
Our programs promote innovation, engagement, and a love for learning. The classes are designed to provide each participant with a high-quality academic experience and opportunities to connect with peers with similar interests and curiosities.
Join us this summer and be transformed!  INFO HERE
Cialfo's Online College Fair is right around the corner! This weekend, we're bringing together our unparalleled community of higher ed leaders to discuss all things admissions.
Our guest speakers include Jayne Fonash, President of NACAC; Meredith Lombardi, Associate Director at Common App; Paul Sanders, Executive Director at College Board; and representatives from 200+ different colleges across the nation.
Register here to participate in Q&As, join panel discussions, and more. We hope to see you there!
Admissions officers from Dartmouth College, Northwestern University, Princeton University, University of California, Berkeley, and Vanderbilt University invite you and your students to learn about our institutions, hear advice about the college search and application process, and get your questions answered.
WHEN
Tuesday, June 2, 2020
5 p.m. Eastern Time
Webinar link sent upon registration.
OR
Sunday, June 7, 2020
3 p.m. Eastern Time
Webinar link sent upon registration.
An RSVP is required.
---
Can't make it that evening?
Visit the Coast to Coast Tour website for a full list of programs.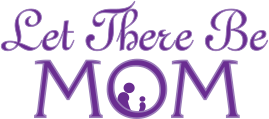 Let There Be Mom is now accepting applications for our 2020-2021 Student Ambassador Program.  We are on the hunt for two students (one Rising Junior, one Rising Senior) from each high school with our service area to be part of our Student Ambassador team.  Students will earn service hours, while making a significant impact within one organization and learning valuable life skills taught by local community leaders.
Selected students will attend monthly meetings where they will learn about LTBM's volunteer needs and upcoming events.  They will also hear from experts from our community about topics such as communication, public speaking, what to wear, perseverance & drive, setting goals, leading well, and more.  Ambassadors will take the needs/events of LTBM back to their schools and encourage their classmates to fill those needs.  We hope that Administrations allows the student sin these leadership positions to speak briefly at a faculty meeting and also to the student body at least once during the year.
Work, growth, learning, and fun define the opportunities that will be given to LTBM Student Ambassadors.  Please help us spread the word about this incredible partnership between LTBM & the future leaders of our communities.
Applications are being accepted now through May 31, 2020.  Students can find out more and apply on-line at: https://lettherebemom.org/student-ambassador-program/
Military/Service Academies
If you have an interest in serving in any branch of the military and/or attending a service academy, you will want to attend their summer program.  Below are links to each of them!