Upcoming Special Programs and Events
Catholic Education
A faithful Catholic education can prepare students not only for a career, but for life. To get a taste of the value of a faithful Catholic education, high school students are encouraged to look at summer programs at the colleges recommended in The Newman Guide to Choosing a Catholic College.
These programs are a great opportunity for high school students to strengthen their academic and extracurricular skills, grow in their spiritual lives, get a head-start on college visits, learn from distinguished professors, make lifelong friends, and experience what faithful Catholic education is all about.
Please click here for more information and a full listing of programs offered by schools like Catholic University, DeSales, University of Dallas, and more.
FREE TEST PREP DURING COVID-19
Our Editor-In-Chief Rob Franek: What to Do If your SAT or ACT Was Canceled—Plus AP Exams, College, and More: https://youtu.be/ylNuavtEn8s
We are offering all students the ability to take a free, full SAT or ACT practice test with comprehensive score report from the safety of their own homes. The SAT practice test is here, and the ACT practice test is here.
For students and parents interested in learning more about how these tests work, what content is tested, and how to prepare, we are offering free webinars covering the ACT vs the SAT, the SAT, and the ACT. Times and registration for the next available sessions below.
The ACT vs SAT: What's the Difference and How to Choose – March 25th, 8:00-9:30 PM. Register here.
The SAT: What it Is and How to Beat It – March 29th, 2:00-3:30 PM. Register here.
The ACT: What it Is and How to Beat It – March 28th, 4:00-5:30 PM. Register here.
For students interested in previewing the principles of our instruction, there are free trials available for our SAT Self-Paced and ACT Self-Paced courses.
Finally, we are committed to providing the capacity to prepare all students who need it for their SAT or ACT experience. We are offering SAT Ultimate, SAT 1400+, and SAT 1500+ Elite courses online, as well as individual tutoring and self-paced options. To see the available courses and schedules, click here. We are similarly offering ACT Ultimate and ACT 31+ courses online along with tutoring and self-paced options. To find the options that would work for you, click here.
Inspirica is donating 1000 ACT/SAT one-week classes, online (avoiding virus entirely)—no strings attached. Instruction will be live and on demand, with our most experienced tutors. With everything going on right now, the Founder and CEO of Inspirica, Lisa Jacobson, wants to contribute something positive to a community that has supported her and her business Inspirica Test Prep for the last 37 years. Please go to https://inspirica.live/RapidPrepOnUs to request a discount code. Limited to the first 1000 families.
**To receive your code by email, please check the box below to authorize us to add your email address to our mailing list, then click SUBSCRIBE at the bottom of the page. We use Mailchimp as our marketing platform. By checking the box, you acknowledge that your information will be transferred to Mailchimp for processing. Learn more about Mailchimp's privacy practices here.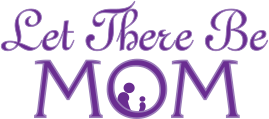 Let There Be Mom is now accepting applications for our 2020-2021 Student Ambassador Program.  We are on the hunt for two students (one Rising Junior, one Rising Senior) from each high school with our service area to be part of our Student Ambassador team.  Students will earn service hours, while making a significant impact within one organization and learning valuable life skills taught by local community leaders.
Selected students will attend monthly meetings where they will learn about LTBM's volunteer needs and upcoming events.  They will also hear from experts from our community about topics such as communication, public speaking, what to wear, perseverance & drive, setting goals, leading well, and more.  Ambassadors will take the needs/events of LTBM back to their schools and encourage their classmates to fill those needs.  We hope that Administrations allows the student sin these leadership positions to speak briefly at a faculty meeting and also to the student body at least once during the year.
Work, growth, learning, and fun define the opportunities that will be given to LTBM Student Ambassadors.  Please help us spread the word about this incredible partnership between LTBM & the future leaders of our communities.
Applications are being accepted now through May 31, 2020.  Students can find out more and apply on-line at: https://lettherebemom.org/student-ambassador-program/
Get a taste of college life at the University of South Carolina's flagship campus through these educational adventures designed for academically talented students in grades 5 through 12.  Jumpstart a future career, refine skills in the performing arts and discover student life at USC. Dive deeply into subjects you thought you'd have to wait until college to explore.
Are you ready for an adventure? Join academically talented middle and high school students, like you,  from across the country for some serious fun this summer with great new courses and the return of many favorites.  Have fun, meet new friends and continue your quest for knowledge as you take part in this nationally recognized, award-winning academic adventure!    Here's a full list of our 2020 courses.
2020 Apex Leadership Summit Application
The 12th Annual Apex Leadership Summit at Ole Miss will be held on our campus this summer. Three sessions will be offered: June 7-10, June 28 -July 1, and July 12-15, 2020. Students will be able to preference a session on the application. Selected rising seniors (current juniors/Class of 2021) will experience a program packed with team building, and sessions covering values, conflict styles, and leadership resume development.
Ole Miss staff and student leaders will supervise team-building sessions. Students will also participate in the Rebel Challenge Ropes Course, community outreach projects, and informational meetings with various academic programs.
The deadline for students to submit the online application is Friday, April 17, 2020. Students will hear a decision no later than Thursday, April 30, 2020. Selected students will be asked to pay a $100 participation fee or provide an ACT/SAT waiver in lieu of the fee. Students are also responsible for travel to and from Oxford. Transportation can be arranged for students flying into the Memphis International Airport. All other program expenses will be covered by the university.
PMECS is a partnership between educators and businesses to provide gifted minority students academic enrichment in the career areas of engineering and computer science.  Formed in 1977, PMECS has been conducting annual summer workshops for high school students since 1978.
Summer Technical Residential Workshop
Upperclassmen: June 21-June 26, 2020
Freshmen: June 23-June 26,  2020*
*This is a four-day residential workshop for eighth grade students who will enter their freshman year of high school in the Fall of 2020.
If you would like to be nominated, please let Mrs. Butler know by April 1, 2020.
Eligibility:
Must be a minority
Must have a minimum 3.0 unweighted GPA
Must be a rising freshman
Summer Writing Institute
June 14-26, 2020
Tuition and fees: $2,000.00
The Academic Program
The Summer Writing Institute at Rhodes College takes place annually for two weeks during June and is a residential academic program committed to developing the critical thinking and writing skills of ambitious high school students. Within the college′s liberal arts environment, students sharpen their reading and analytical skills and learn strategies for writing creatively and critically. At the end of the session, students receive a grade for their work and class participation, earn two college credits (transferable to most colleges and universities), and will complete a portfolio of college-level writing.
The National CCAA Scholarship
 is awarded to 16 randomly selected students from various geographic regions who attend one of our member institutions in Fall 2020.
The scholarship awards were established by the National CCAA's 
Board of Directors
 to promote Catholic higher education. We also aim to engage high school counselors in our effort to further encourage Catholic higher education.
The scholarship is a one-time, $1,000 award. This year's application is now available 
here
. The application is brief and will take students a few minutes to complete. The deadline to apply is Friday, March 20. Award recipients will be randomly selected in late March. Further details regarding the scholarship and application procedures can be found 
here
.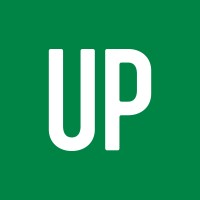 Have you ever wondered how mathematics and science are actually used to improve the processes to build things like BMW vehicles? Did you know these improvement tools and processes are also used by other industries and organizations such as health care, finance, and the Armed Forces.
The Academic Outreach Camp will introduce students to exciting and real world applications of mathematics and statistics. In addition, the students' teamwork and leadership skills will be honed and improved.
Students will gain hands-on experience in learning and applying Lean and Six Sigma tools to computerized challenges, physical simulations, case studies and teaching games.
Students will also have the opportunity to meet with manufacturing professionals using these tools and skills as part of their careers. Students will also participate in an in-depth tour of BMW and USC Upstate's Healthcare Simulation Center. They will even get a chance to improve their driving skills behind the wheel of a BMW vehicle.
| | |
| --- | --- |
| Date: | June 15-19 and 22-26, 2020 (campers must attend both weeks) |
| | |
| --- | --- |
| Time: | 8:30 a.m. – 4:30 p.m. |
Location:
George Dean Johnson, Jr. College of Business and Economics
160 E. Saint John St., Spartanburg, SC / USC Upstate – Main Campus / BMW
Cost:
There is no cost to attend; however, the selection process is competitive.
Lunch and snacks will be provided.
Ashbrook Scholars have the same classroom experience as a Teaching American History seminar—a discussion conducted with their peers without textbooks. Students learn how to read, write, speak, and think independently—preparing them for successful careers in a wide array of fields from law and politics to education and business.
**This scholarship is only for students majoring or minoring in Political Science, History, Political Economy, International Political Studies, or Integrated Social Studies at Ashland University. If you plan to attend another university or are not interested in those majors, you are not eligible for this program.**
We are excited to share information with you about the 2020 PREFACE Program at Rensselaer Polytechnic Institute. PREFACE is a summer program for talented students who have been historically under-served in the areas of science, engineering and the technological fields, and who express a strong, early interest in pursuing careers in these areas. This year's program will take place Sunday, June 28 through Saturday, July 11 on the Rensselaer campus in Troy, NY.
The PREFACE Program is for students who will be in either the 11th or 12th grade in the fall. Interested candidates should review the information on the PREFACE website and complete the online application.
Completed applications must be submitted by 11:59 p.m. ET on March 27, 2020. Notifications will be made to accepted students in late April. Questions about the program should be directed to preface@rpi.edu.
The Summer Immersion Program at Wake Forest University is an immersive, week-long experience for rising high school sophomores, juniors, seniors and incoming college freshmen designed to provide an introduction to college life and the opportunity to explore a potential career pathway or field of study.
Program Highlights:
Explore a Career Pathway or Major: Students choose from 19 specialized institutes and learn from industry professionals and Wake Forest faculty.
Prepare for College: Students experience college life by living in the dorms, eating in the dining hall, and participating in a campus tour and admissions information session.
Build Your Network: Students engage with peers from all over the world and build relationships with our Academic Leaders who are experts and faculty members in various fields of study
How to Apply:
To apply, encourage students to visit immersion.summer.wfu.edu and complete the free, online application. The application requires a recommendation from a teacher, guidance counselor or principal, and the completion of two short essays. Applications are open and reviewed on a rolling admissions basis.
Gettysburg College is excited to offer several opportunitiesfor high school juniors and sophomores to attend academic camps over the summer months. Subjects include psychology, history, creative writing, or information technology. Please find information to share with your students about our academic camps below:
3D Object Modeling and Printing Camp -Students will study 3D object modeling and printing starting with the basics of a 3D printer. After learning the fundamentals, they will practice designing objects.
Build a Bot and Code It Too – Students will gain hands-on experiences in coding, wiring electronics, and building robots through the open source software and hardware. This camp is an introduction into the world of coding robotics and electronics.
Camp Psych – Students will get hands-on experiences that introduce them to research in psychology during this fun, challenging, and engaging introduction to the field.
Civil War Era Studies Camp – Students will get to enjoy historic Gettysburg, Pennsylvania while studying the American Civil War History through lectures, field trips, and unique learning experiences. They will explore the circumstances leading to the war, investigate significant battles during the war, and explore the condition of the United States after the war.
Young Writers' Workshop – Students gain an in-depth introduction to all four genres of creative writing: fiction, poetry, nonfiction, and writing for stage and screen.
Civil War Institute Summer Conference – Scholarship – The High School Student Scholarship component of Gettysburg College's annual Civil War Institute summer conference provides high school students an opportunity to explore the history of the Civil War era on the site of the war's most decisive battle.
Duke University Summer Session's 2020 Programs NOW LIVE!
Heads up, students! The 2020 Duke University Summer Session info is ready for you! Check it out here.
Ask yourself: Where do you see yourself in 5 years? Are you conducting ground-breaking research? Maybe you're already a leader crafting policies that have a global impact. Or, are you tackling the world's most complex challenges? At Duke University Summer Session you will take a thrilling first step toward your future success!
Military/Service Academies
If you have an interest in serving in any branch of the military and/or attending a service academy, you will want to attend their summer program.  Below are links to each of them!